Showcase your Power BI skills and earn.
If you love Power BI as we do and have a knack for building amazing Power BI reports and dashboards. We offer you a platform to showcase your work and earn in the process.
That's how much you earn from each sale.
As Power BI Solution Provider you get 80% from each sale. From the remaining, we cover fees, such as payment gateway, processing and operation cost.
You're allowed to offer free Power BI templates and files, and may we encourage you the same. You can list it for free in the marketplace and we'll handle hosting and distribution whenever a user choose to download.
Any business you acquire from this site (e.g. data visualization, consultation, custom Power BI development) are 100% yours and you can freely interact with the user/client outside of Metricalist and represent yourself or your company.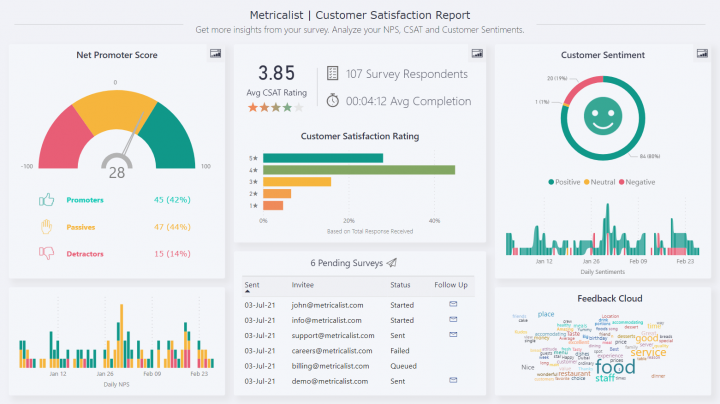 Get your work featured.
Every month a new Solution Provider will be featured and trending projects will be showcased via Metricalist pages and to our newsletter subscribers.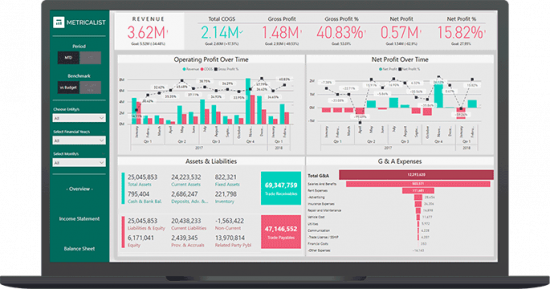 Featured project from last month.

Metricalist - Financial Performance Overview
For Power BI Designers / Consultants / Developers.
Provide us a bit of background about you and your work using this contact form. You can also express your interest by sending an email to hello@metricalist.com. You'll hear from us within 24 hours.

Once approved you can start adding Power BI offerings to the marketplace. Add description, screenshots, upload your files, preview your listing, etc.
We're excited to get you onboard!
Please leave us a short introduction about you and your work, we'll be happy to connect and have you started.
For any questions, please feel free to drop us a line.