Business Intelligence Solutions through Microsoft Power BI 
Discover dashboards and report templates from Power BI developers.
Hire a Power BI Specialist
We connect you to experts to ensure best practices and robust implementation of your business intelligence solution.
Data Visualization
Power BI Consultation
Power BI Implementation
Power BI Template Apps
Power BI Wireframe Template and Theme
Build your next Power BI reports using a pre-made layout, easy-to-follow guidelines, drag & drop elements and charts.
Whether creating a new report from scratch or redesigning an existing one, you can use the template as your starting canvas.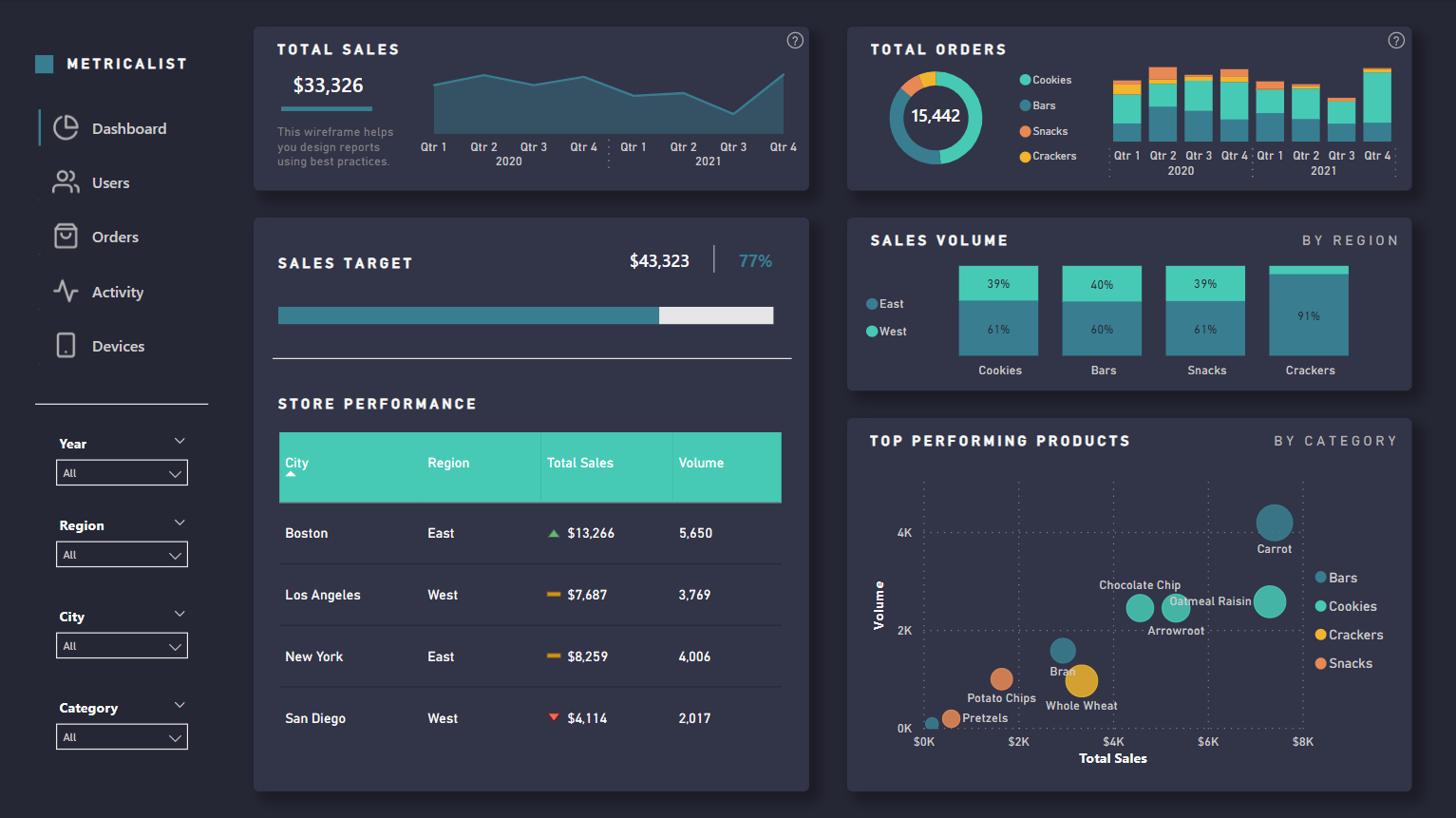 Power BI Solutions Marketplace
Download pre-made reports and templates for your next Power BI project. Connect with a developer and have a custom-built Power BI solution that suits the specific needs of your business and industry.



Find answers to commonly raised questions by users.
From solutions marketplace, you will find free and premium Power BI solutions, report templates and themes available for download.

Downloads will be in .pbix/.pbit format or inside a .zip package which can include assets such as background, images and sample dataset.

We also recommend subscribing to our Newsletter to get monthly notification on latest Power BI templates and free resources.
Whether you're looking on visualizing a simple dataset or revamping an existing Power BI dashboard. Metricalist can help breathe life into your data with stand-out visualization and presentation.
A visualization expert is ready to discuss.
Customized Power BI Solutions.
Consolidate data from across data sources and platforms. Create robust data architecture. Visualize in most effective way. All these in one solution tailored for your business.
Get in touch with a Power BI specialist today.
We would love to hear from you.
Drop us details of your project or make an inquiry through this form.
Please leave a message and we will get in touch with you within 24 hours.
Alternatively,  email us for any questions.